The greens have fully faded. Leaves have fallen. Grass is yellow. Terrain ripe to receive winter's first snow, forecasted to accumulate with substance sometime over the next week. The long-range models look eye-poppingly optimistic.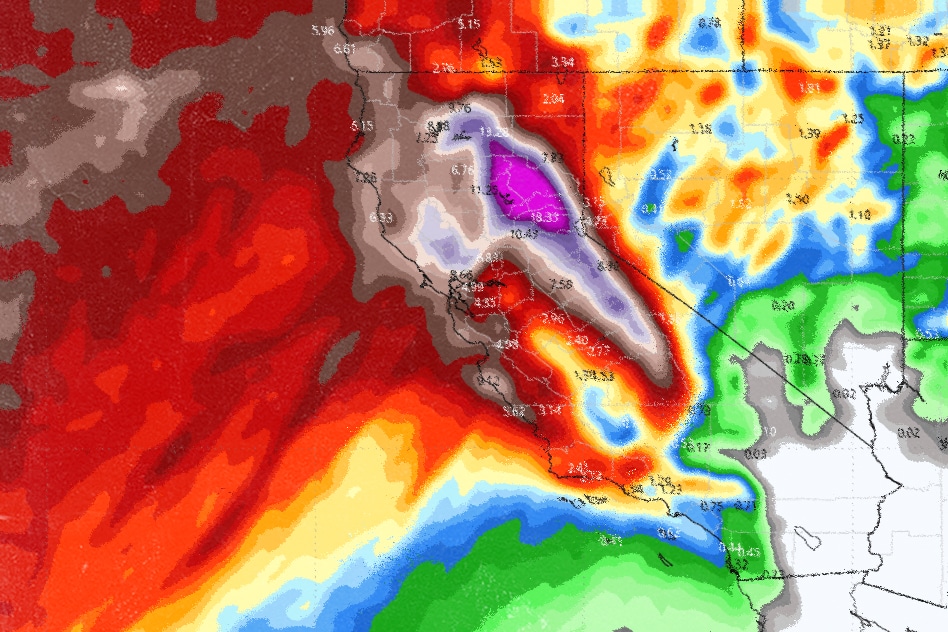 Long range GFS gets a little crazy sometimes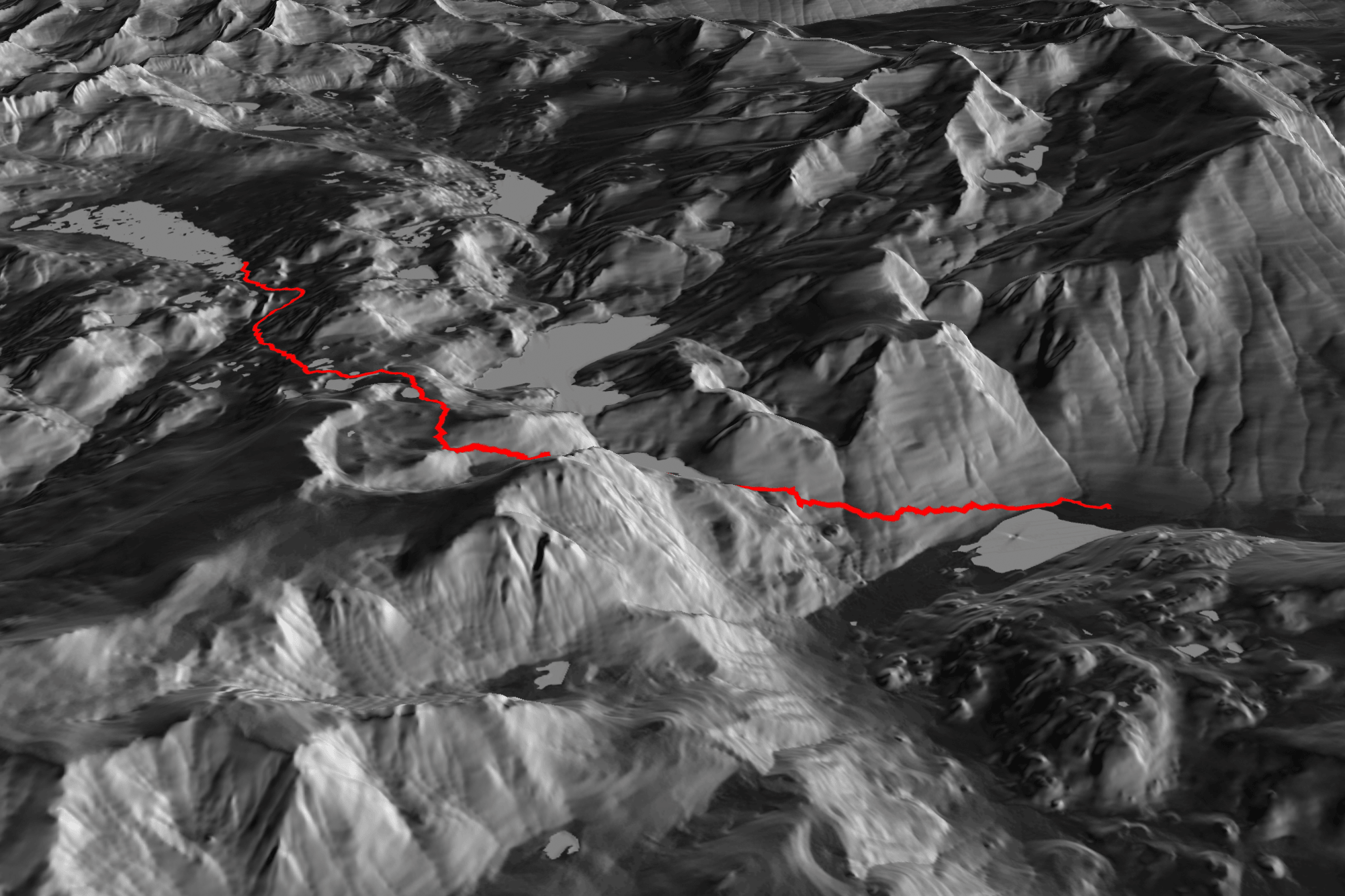 Our route up to Thousand Island Lake, traced with red
I'd run this same route over the summer, when both the saturation and temperatures were cranked up. Cool air holds more oxygen, and my engine today is humming along nicely. Surprising, having arrived back in the loop after a few weeks at sea level.
Mike met up with me at my spot. We've been meaning to do something for a while. An early spring ascent of Mount Whitney was on the table, but timing fell through on my end.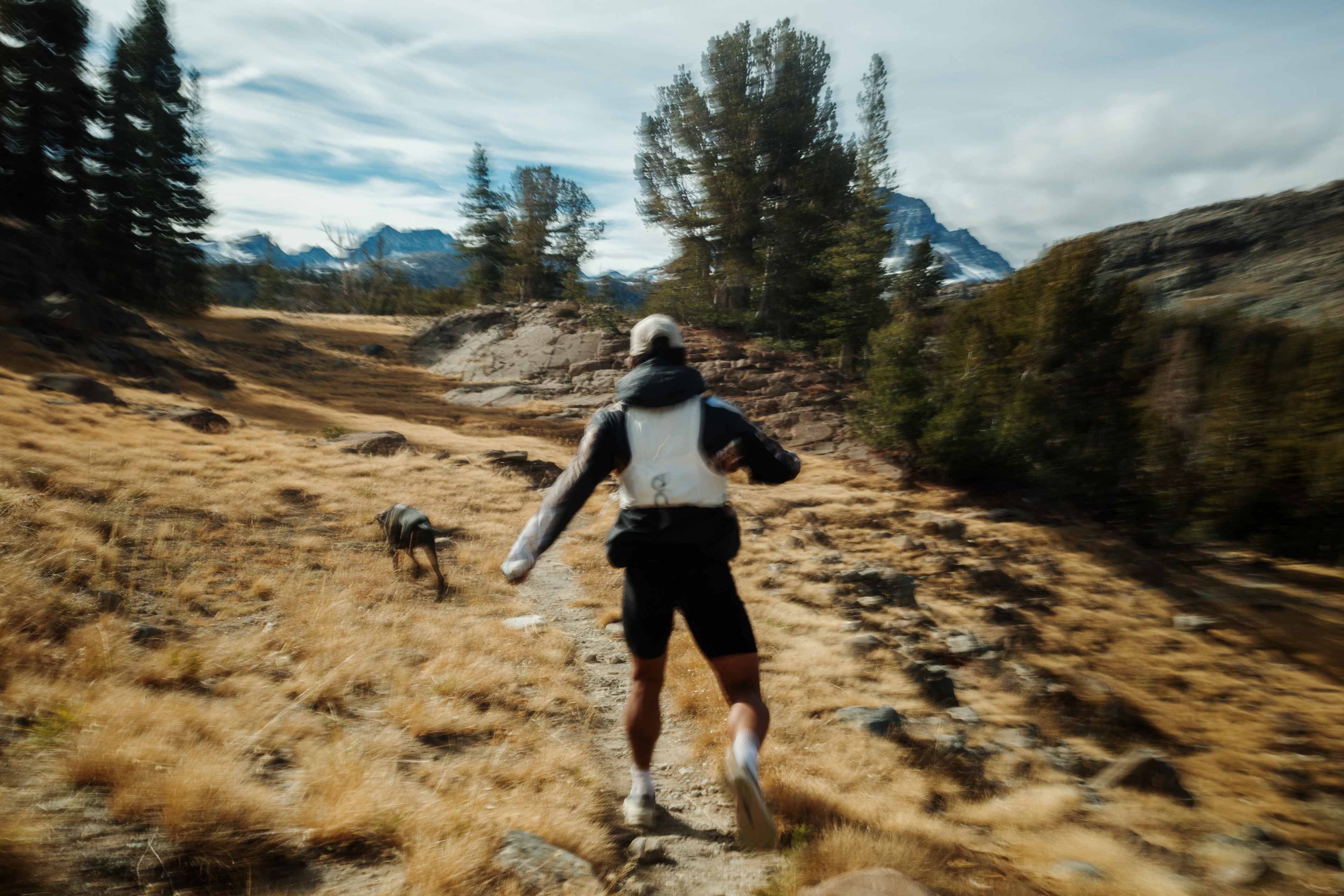 8:27am • Mile 0
Pulling up to Rush Creek trailhead, it's looking barren compared to a month ago. The RVs at the Silver Lake Resort are gone. The general store, boarded up. Pack mules packed their bags and headed south.
We start up the trail towards Agnew Lake, and zag left towards Spooky Meadow. Winds blast us, the chill air of winter spilling over the pass and filling the moraine.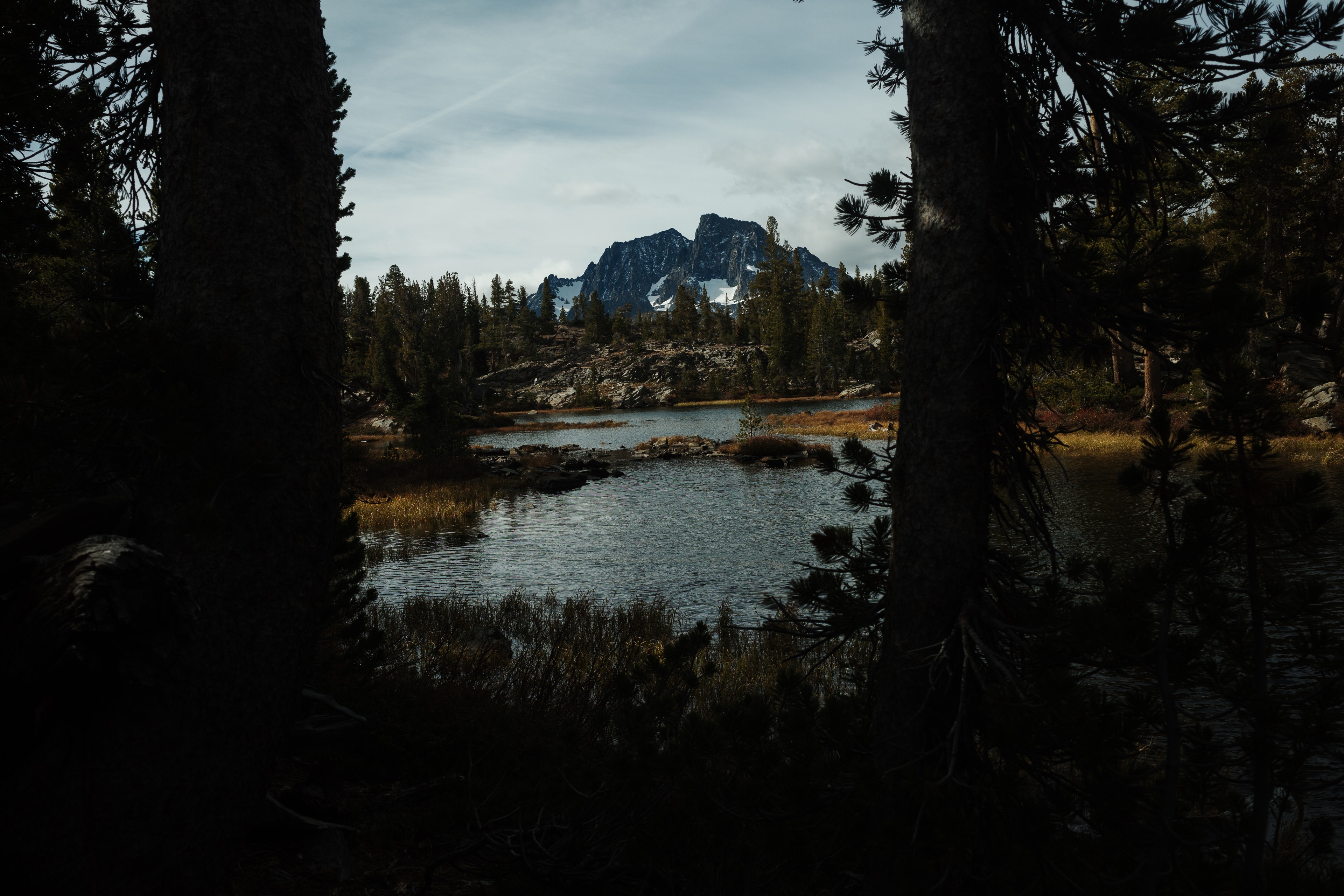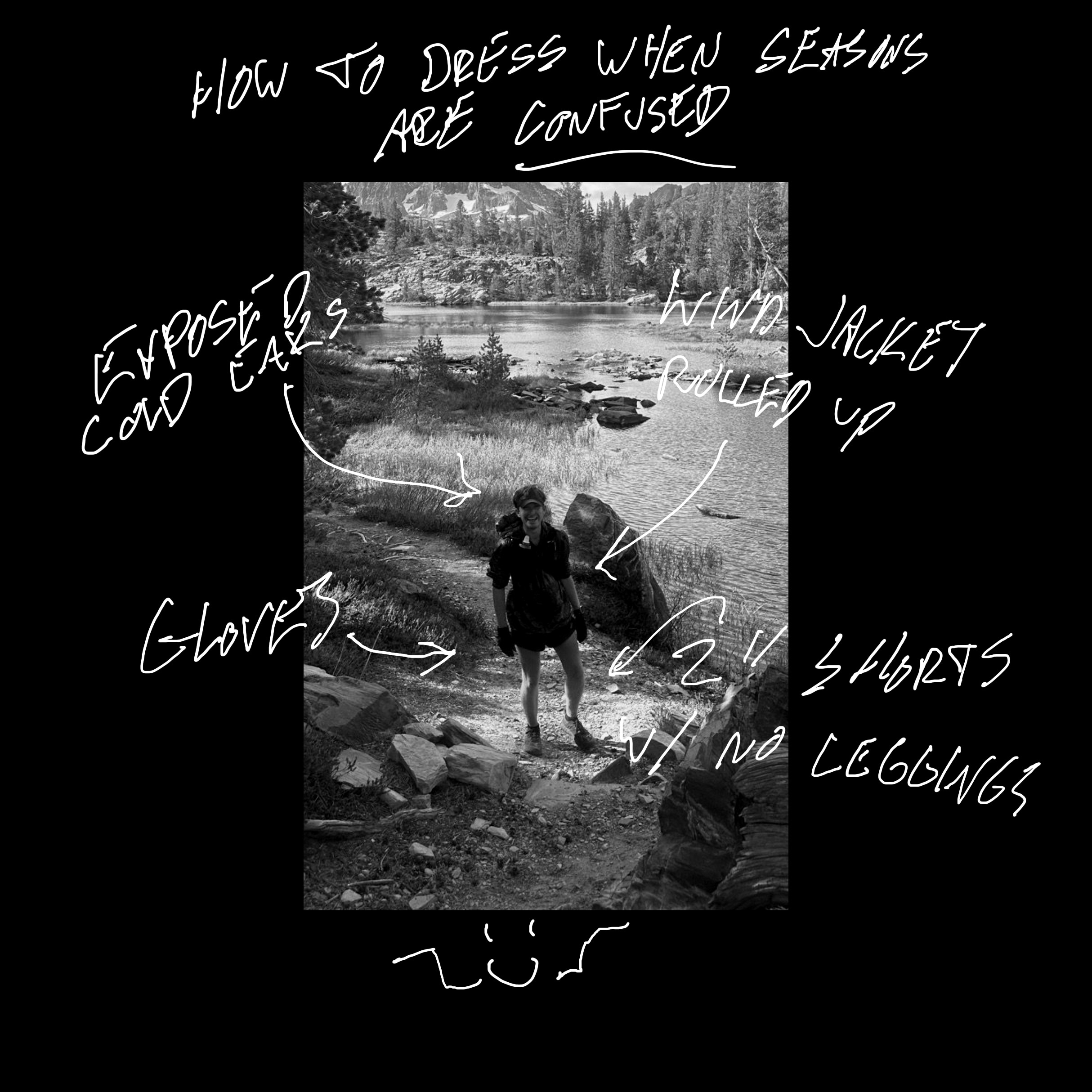 10:02am • Mile 4.5
Our pace picks up cresting the rollover above Agnew Pass. This is the high-point of the day, at 10,060ft. The turquoise water Clark Lakes frames the trail, the first signs of winter ice crystalizing at the edges.
Mike runs. Not only trails, but also a project I admire a great deal, called USAL. Based out of Los Angeles, they organize community workshops and trips, and create goods all centered on cultivating a sensitivity to environment.
A common spirit to what anchors Reversed.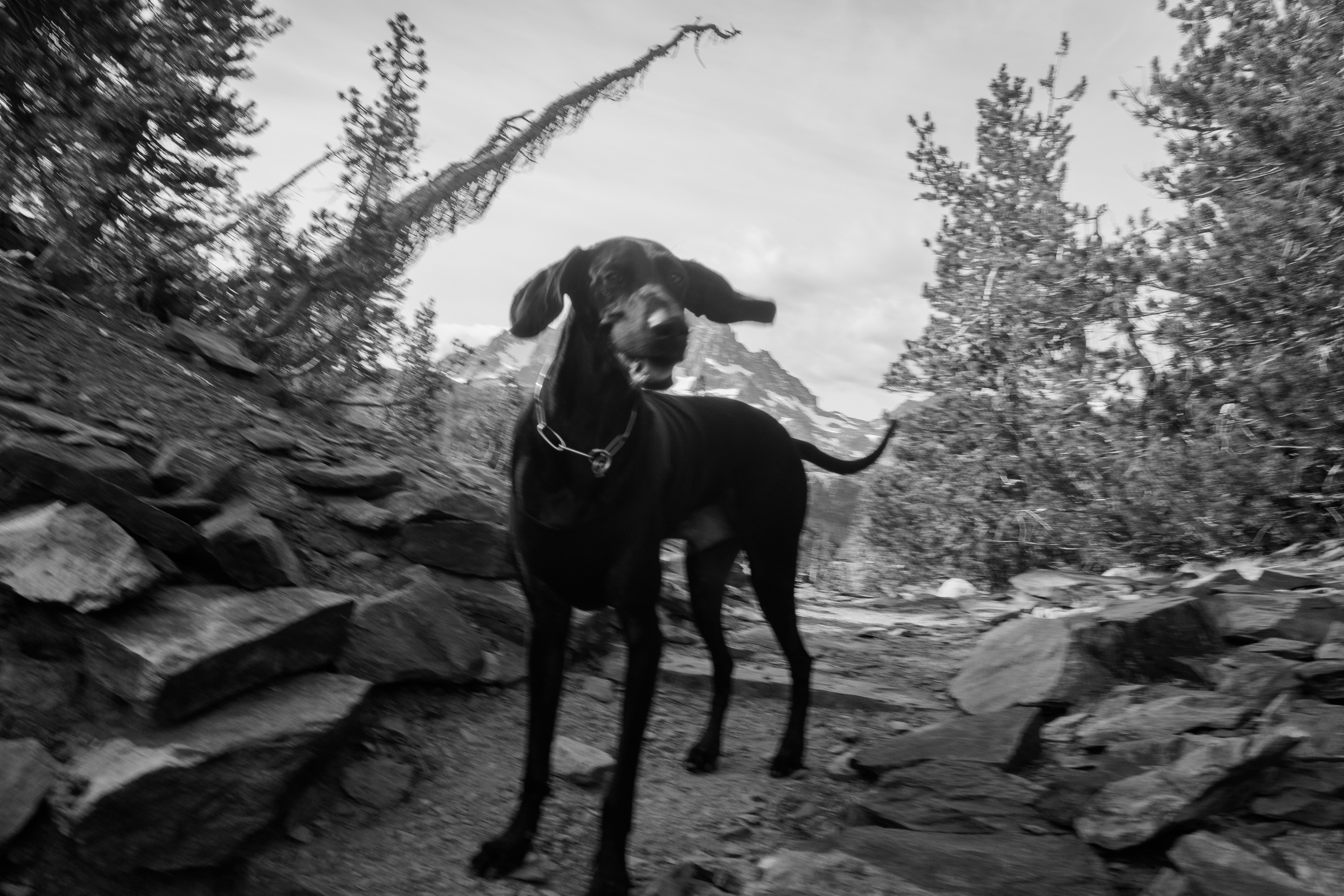 Voodoo races ahead of us. He's built for speed, his four lean legs propelling him across rough golfball-like talus. The type of stuff that almost guarantees a rolled ankle.
He checks in frequently to make sure we're all good, then darts ahead again. Good thing too. I'm surprised by how weak my ankles are after running roads the past few weeks. Rarely is ankle stability is an issue, but it's clear what needs to be worked on.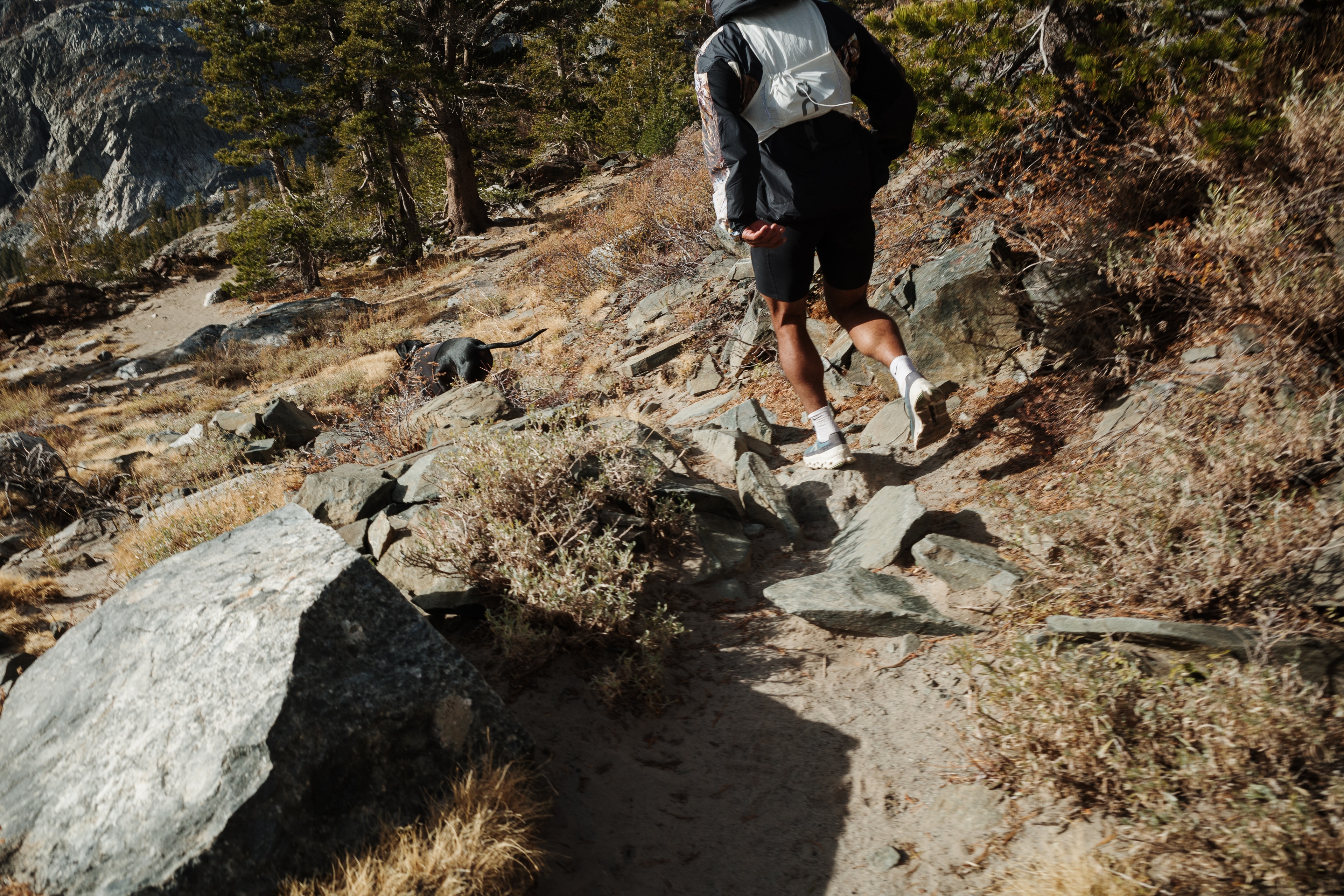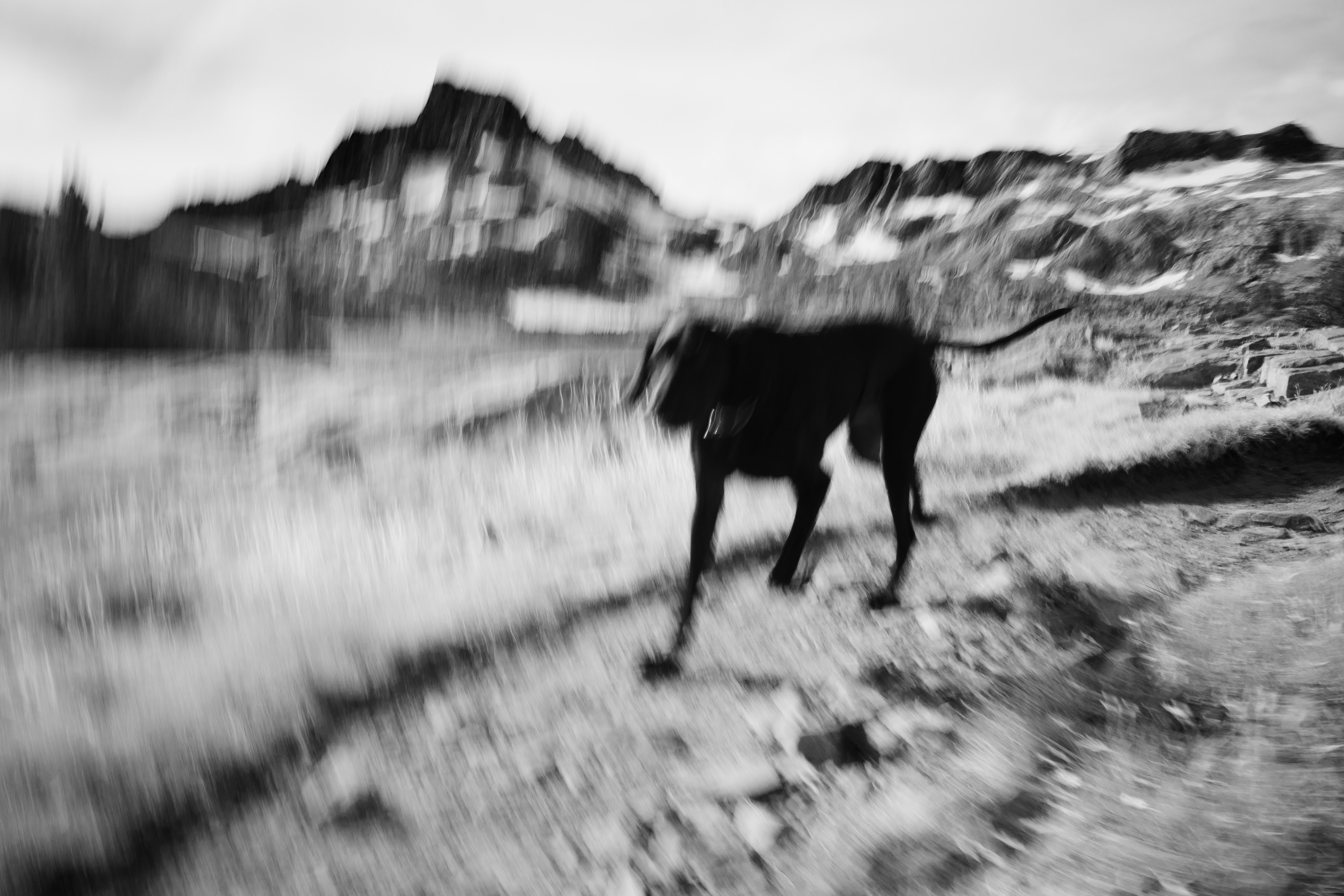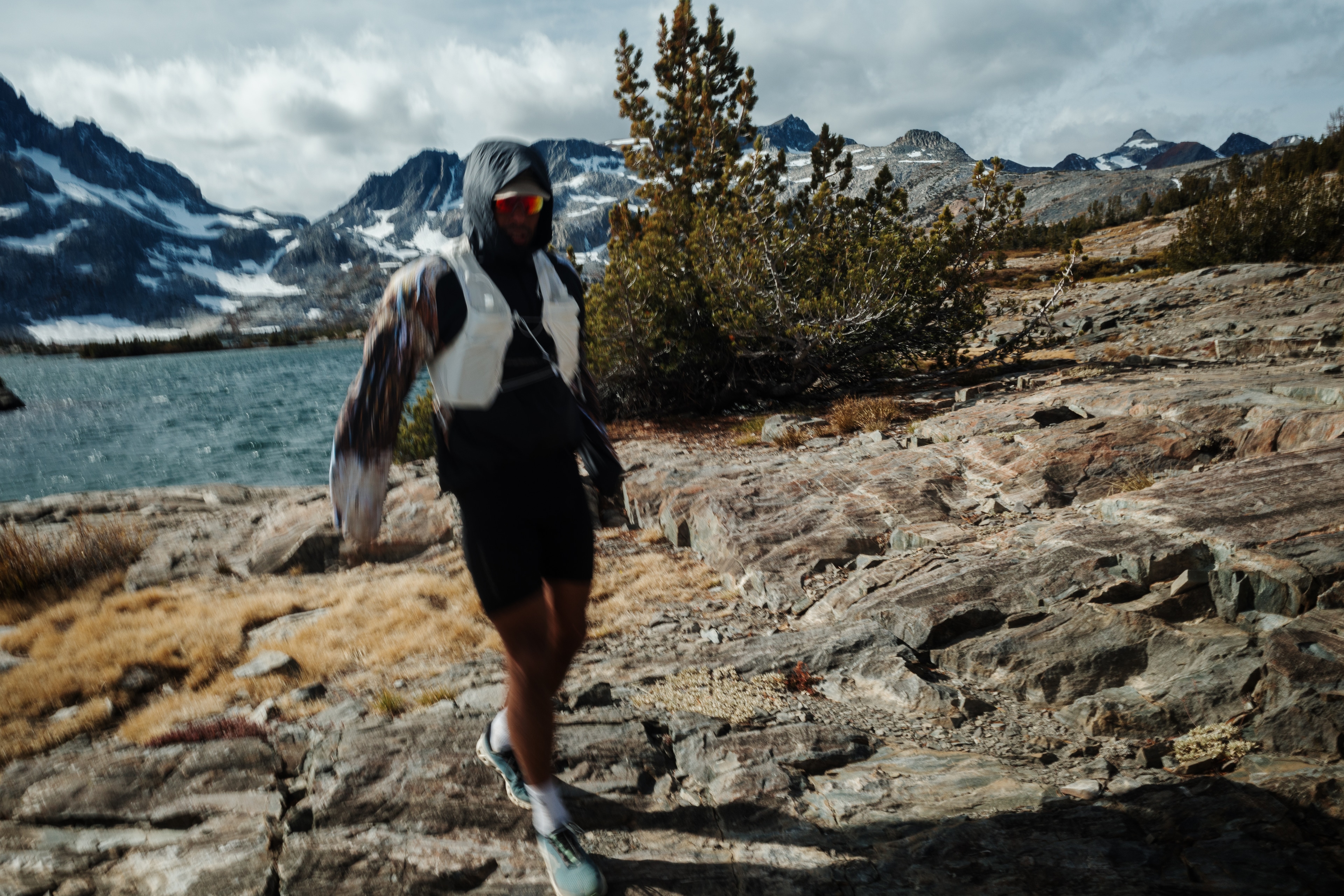 10:52am • Mile 7.6
The familiar horizon line of the Minarets, Ritter, and Banner comes into view. White caps push along the surface of Thousand Island Lake, wind gusts having been forecasted to reach upwards of 45mph.
We duck behind a wind block and snack on some fuel. Voodoo gets cozy. Recent dustings of snow hold onto protected north facing pockets hidden between steep couloirs.
Before long we get moving again.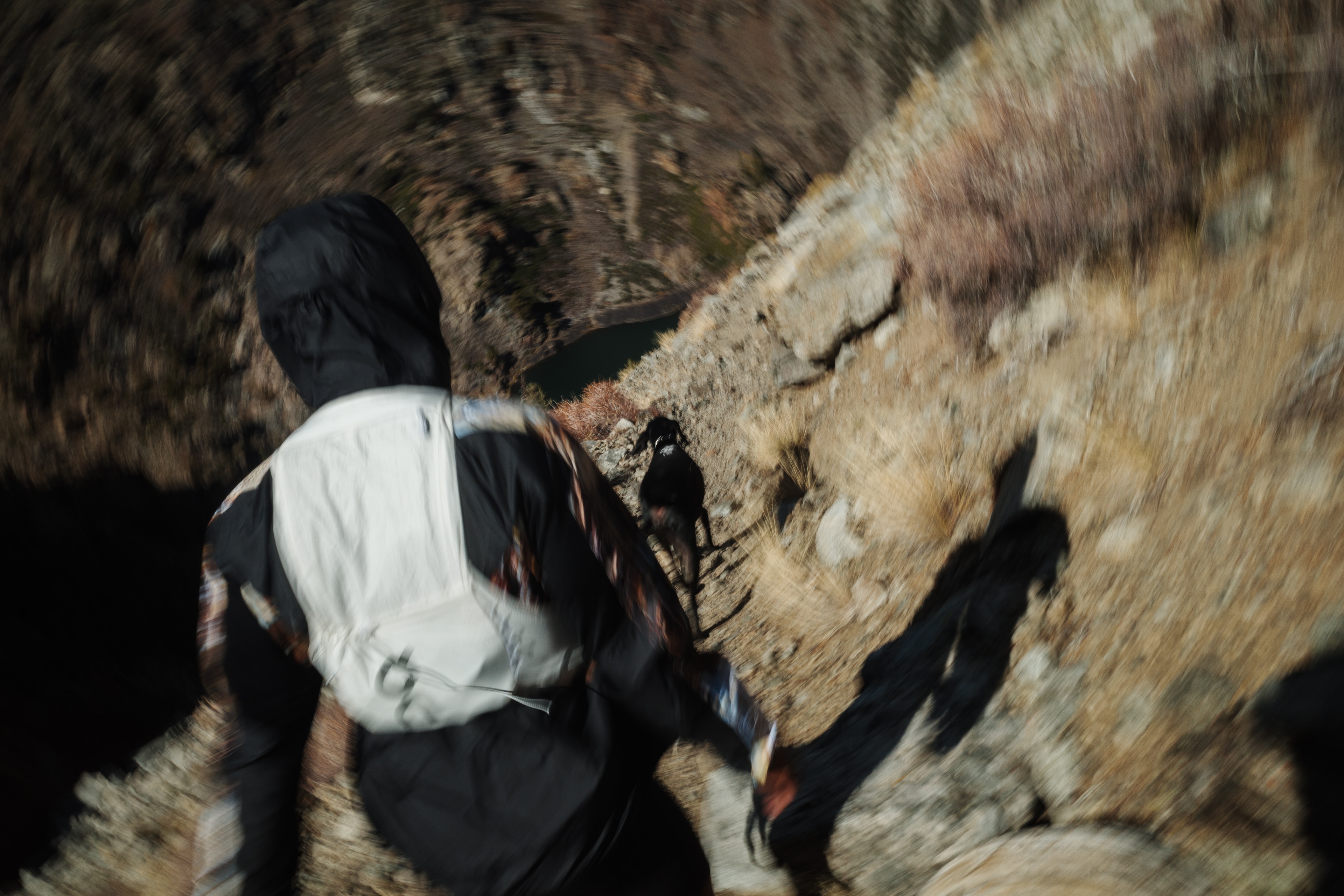 The miles float past. Descending from Spooky is anything but. Winds that resisted on the ascent are now at our backs, pushing us as gravity pulls.
After a record snow year, the alpine running season seemingly just began, is now over, but will soon return.
In the meantime, let it snow.